ISSA Certified Personal Trainer
As a certified fitness trainer, I am trained in everything from muscle mechanics to flexibility and cardiovascular dynamics. It's no secret – fitness training has been proven to prevent disease, strengthen your health and improve your confidence and outlook on life.
Twin Cities Elite Fitness can assess  our clients' bodily strengths and weaknesses to create customized workout plans. TCEF can provide physical and mental guidance and monitor clients' progress on a regular basis. Making sure that clients reach their goals in a safe and controlled environment and  don't get injured while training.
If you want to live a stronger, faster, better and more confident life, TCEF has got the training and the expertise to help you every step of the way. Let us be your guide. 
ISSA Strength and Conditioning Coach
Until recently, most people believed that power athletes are born and not made. That has changed. Modern training techniques can make anybody a stronger, faster, better athlete at all levels – from grade school to the NFL.
As a Certified Strength and Conditioning Coach in this area I can help you establish and maintain a strength and conditioning program with the three major goals of improving athletic performance, reducing athletic injuries, and teaching lifelong fitness and movement skills. I can help you expand your body's capacity for challenging athletic feats while remaining strong and free from injury.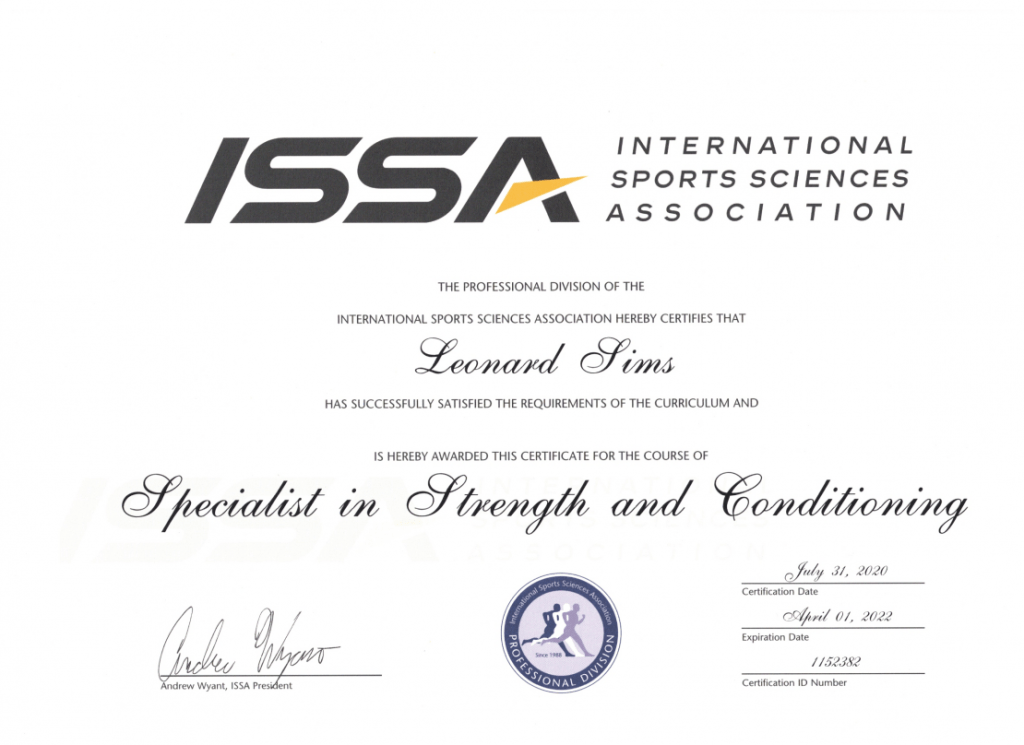 ISSA Certified Nutritionist
As a certified Nutritionist, I can help you dispel the common myths about nutrition, and then work with you to design a "real world" nutrition plan that you can actually stick with and enjoy. Whether you want to gain muscle, lose fat, or live healthily, your limiting factor usually lies beyond exercise. Those 6 pack Abs you are looking for are mostly made in the kitchen.  Poor nutrition is what holds people back from living their best life.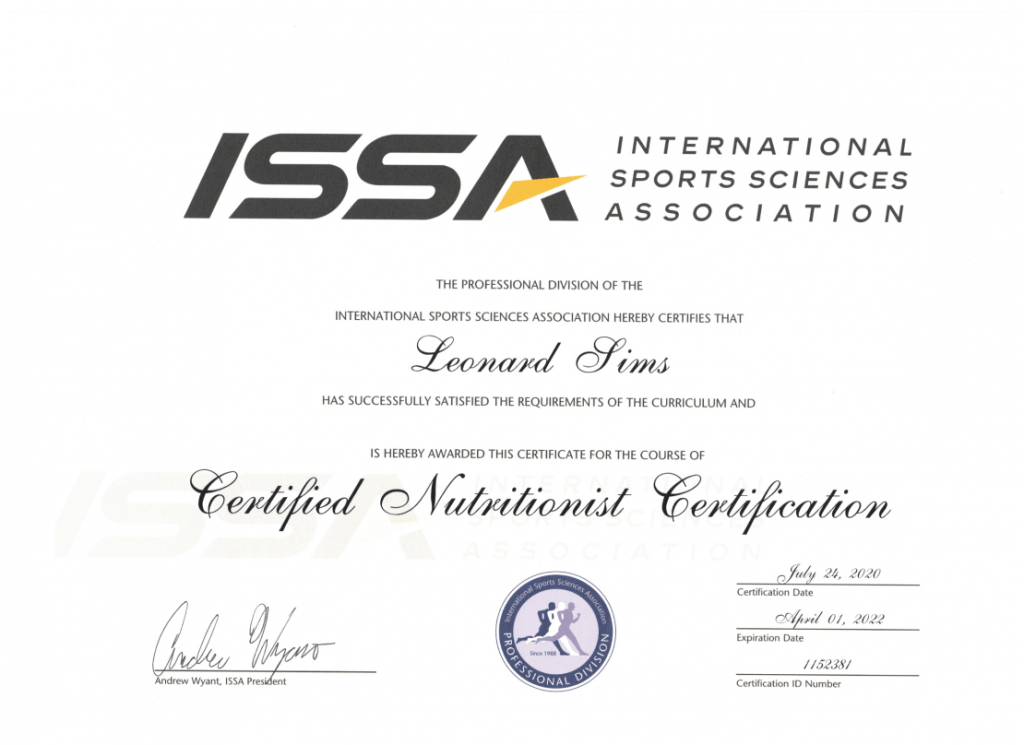 The ISSA Elite Trainer credential is awarded to accomplished ISSA Certified Trainers who have proven their competence in personal training and developed expertise in two additional areas of specialization. With scientific backing and practical application in the areas clients need help with the most, this credential proves that extensive education equals results.